Show & Tell Market 23 July 2016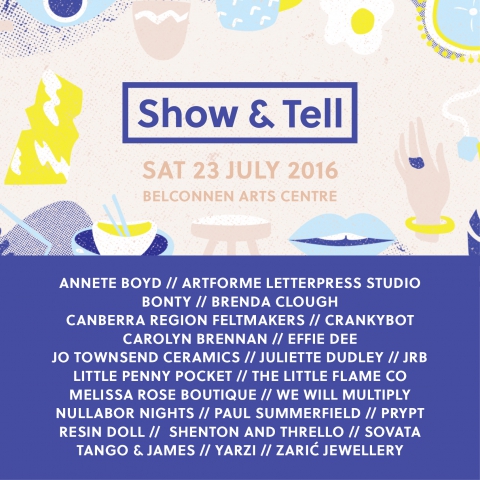 We'll be at the upcoming brand new market called Show & Tell. Show & Tell is a new initiative from Juliette Dudley from Poyo Studio. It is based at the lovely Belconnen Arts Centre, and will feature 24 designers and creatives.
Market details:
Date: Saturday 23rd July 2016
Place: Belconnen Arts Centre
Time: 10:30am - 4:00pm
For more information, check our their facebook page or the Show & Tell website.