We're now stocked at Tienda in Canberra!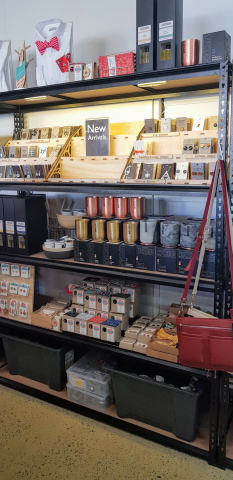 After a long hiatus, we are finally back in a store front. You can find our hand made science and geek goodies at Tienda (which means shop in Spanish). Tienda features a lovely range of hand made Australian items, mostly from the Canberra region. It is located within the Fyshwick Niche Markets, right next to the Fyshwick Fresh Food Markets. It's all about shopping local :)
Tienda is open Thursdays to Sundays.
Some of the lovely things we've seen at the store include:
Beautifully crafted wooden cars
Handmade soaps
Organic nail polish
Funny mugs
Beautifully made clothes for adults and babies
Teething toys
Jewellery
Candles
Food items
Hope to see you there!